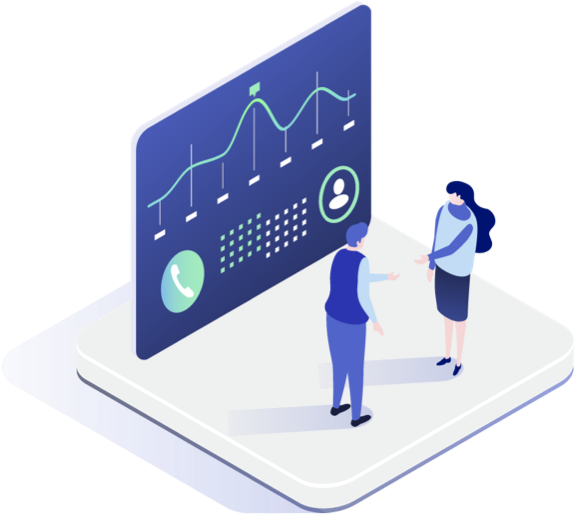 INBOUND CALL GENERATION
The best prospects don't fill out forms online.
They call because they're ready to buy.
Our inbound calls keep your phone ringing.
Customer acquisition studies confirm that inbound phone calls generated via pay per call marketing campaigns are up to 15x more likely to convert than traditional web leads, and they convert up to 300% faster!
Digital Market Media is the leader in pay per call marketing. Our real-time calls marketplace delivers customers who are serious enough about buying that they call us. Turn on your account and open a steady flow of leads for your sales team to close.
"Digital Market Media is truly the leader in insurance pay per call marketing. Since migrating to our Convoso dialer at the start of 2020, we have seen DMM explode with over 2,000% growth in call volume and over 500% growth in call center agents. In working with the leaders at DMM, we have seen their expertise in call center analytics and operations, utilizing the expansive reporting capabilities and workflows offered in Convoso. We consider DMM one of the experts in the industry, as they have pushed the envelope in managing their fully remote, 2.0 lead gen call center."
Nima Hakimi
CEO, Convoso
Top-quality leads, guaranteed.
Our inbound campaigns deliver high-intent calls from serious customers right to your sales team, keeping your lead quality high and CPA low.
Faster call conversions
Consumers who initiate contact are shown to have significantly higher close rates than other forms of marketing. Plus they close up to 300% faster than other lead generation methods.
100% contact rates, guaranteed
With our inbound calls, you have the ability to speak with each prospect before you incur a charge for the call. Never waste money on leads again.
Enhanced customer experience
Our calls can be branded to your business, ensuring an exceptional experience for your prospects. Say goodbye to confused prospects, forever.