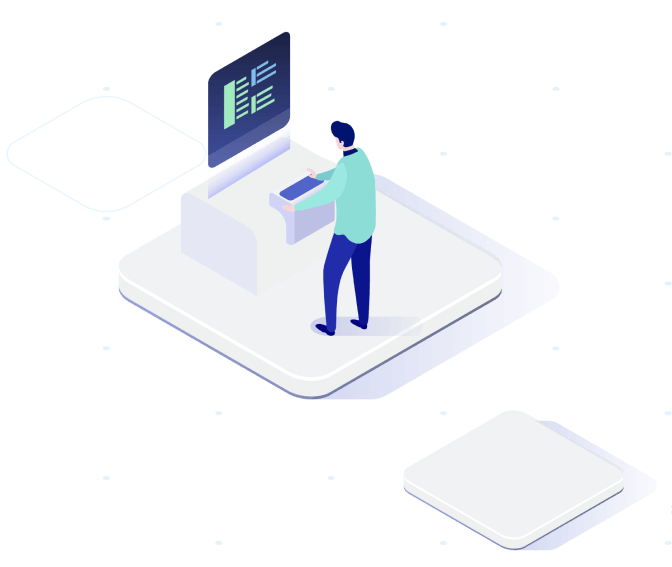 DMM Resource Center
Subscribe to gain access to our latest resources.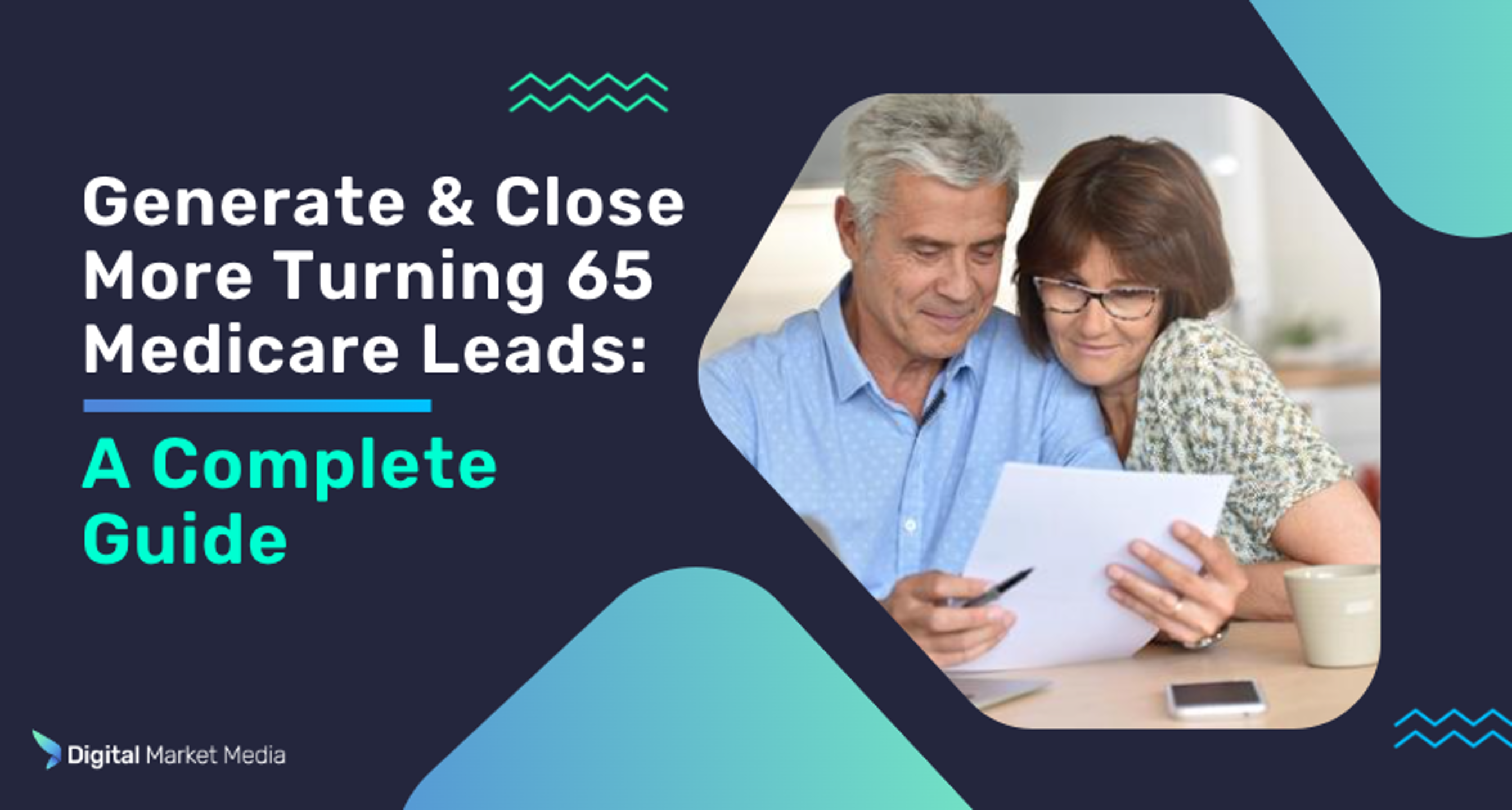 Medicare Leads
Generate & Close More Turning 65 Medicare Leads [Complete Guide]
As an insurance agent who helps clients find the right Medicare Supplements, you are always looking for ways to generate and close more Medicare leads. Due to the fact that this type of public health insurance coverage is only available to people over age 65, turning 65 Medicare leads are some of the most qualified leads to target. The AARP has found that each day 10,000 Baby Boomers turn 65 in America, a figure expected to continue well into the 2030's. A daily figure of this magnitude means that every year 3,650,000 Americans turn 65. This means there are millions of potential leads out there, and if you pay for qualified leads, you can save your agents time trying to sift through those millions for the best ones. Article Guide: At Digital Market Media, we specialize in helping life insurance, healthcare, and Medicare agents and agencies generate high quality, exclusive, and high converting leads in a variety of ways. We created this resource to help you learn: Why You Should Pay for Turning 65 Medicare Leads How to Generate More Medicare Leads Online (Free) 5 Tips for Closing More Turning 65 Medicare Leads Choosing the Right Pay Per Call Medicare Leads Why Work with Digital Market Media? How Much Do Medicare Leads Cost? In our honest opinion, if you can afford to pay for quality Medicare leads and turning 65 leads, you should always pay for them as a portion of your lead generation strategy. Turning 65 leads are extremely affordable, high converting, and have a positive ROI for thousands of agents. The most important thing is making sure you are working with the best online pay per call leads in order to get the best results. Purchasing Medicare leads allows agencies to save money by only paying for qualified leads, prepared for your agents, and never shared elsewhere. Let's take a second to analyze the benefits of purchasing Medicare leads who are turning 65 soon: 1. Access to the Highest Quality Leads First and foremost, this helps you avoid leads who are not interested. There is no need to waste your agents' time ticking away at over 3 million leads per year. Instead, having access to live transfer Medicare leads, warm leads, or call lists allows them to only speak to the most interested and qualified leads, at a very low CPA. The best turning 65 leads are exclusive, meaning they are not shared with other agencies. On top of that, they are targeted based on a variety of factors in order to determine their quality: Age Location Income Interest Level Etc… Lastly, warm transfer leads are contacted dozens of times before your agents ever get in contact with them. This warms them up, educates them, and ensures that by the time a potential client is transferred to your agents, they are highly qualified and ready to make a buying decision soon. 2. Customized Targeting by Campaign With high quality Medicare insurance leads you get customized targeting on a campaign basis. Once people turn 65, it may already be too late to market to them. The trick is to reach out and establish a relationship with them before that pivotal time frame. Working with an agency that specializes in targeting Medicare leads enables your agents to find qualified leads before it is too late. This timeline is important for many reasons, the most important of which is that your agents will need time to reach out to those in their early 60's and establish a relationship. It takes an average of 5-12 contact attempts between agents and leads before a deal is closed so the sooner your agents get started building a relationship with your leads, the better. 3. Purchase Exclusive T65 Medicare Leads Purchasing exclusive leads may be a bit more expensive, but it allows agents to capitalize on the short time frame to convert Medicare leads. Another benefit of this is that it allows you to purchase leads in advance and keep them in your pipeline for much longer, allowing your agents more time to reach out, establish a relationship, and convert them. This helps to build a larger pipeline, allowing your agency to focus on not just turning 65 Medicare leads once they are at the pivot point, but far before they ever reach that age. 4 Ways to Generate More T65 Medicare Leads Online On top of purchasing pay per call Medicare leads who are turning 65, there are some other free ways to generate Medicare leads on a regular basis. 1. Source Leads from Referrals With effective referral leads, the ones more likely to close, your agents are already ahead of the game. 91% of customers say they would give referrals, but only 11% of them are asked for referrals. If your agents make an effort to ask, these Medicare referral leads result in follow up appointments 80% of the time. When they go the extra mile, they get even further ahead; 27% of sales leads are never followed up on, but by following up (time and again), agents can improve the chances of higher sales. Moreover, 25% of leads are ready to buy right now. This means that a single contact attempt might not connect your agent to that lead who is ready to buy, but an agent who remains persistent will increase their odds of closing more Medicare leads exponentially. 2. Get Involved With Local Senior Organizations When you want to find artists, you attend art shows. When you want someone create with crafts, you go to craft events. When you want to find seniors who are turning 65 and need Medicare coverage, you get involved in local senior organizations. A few great places to start are: Your local Chamber of Commerce is a great place to find information on clubs organizations, etc… Networking events that target investments, retirement planning, and other activities agreeable to those in their 60's are opportunistic Websites like NextDoor give you access to local advertising for senior groups, clubs, and events Charity events Webinars Online advertisements (Facebook, Google, etc…) This should always be a part of your turning 65 Medicare lead generation strategy. By running and attending events in the background, your agents can become more familiar with your target audience, build brand awareness and trust, and develop connections with tons of qualified leads and potential sources for referrals. 3. Become A Resource & Mentor - Generate Organic Traffic Let's be honest, for most people, Medicare is complex. And on top of that, it is not really something that has a lot of comprehensive resources and assistance for people looking to learn more. Not to mention, a lot of people feel overwhelmed, don't know where to start, or simply don't think about their Medicare coverage options until it is crunch time. Agents and agencies should use and share their knowledge about Medicare with seniors looking for more information. It can take an average of 3 months for most seniors to make their final purchasing decision simply because they want to know as much as they can. Closing leads and targeting warm Medicare leads is almost entirely dependent on your ability to educate them, and help them find answers to all of their questions. All other factors can be missing and you can still close a sale, but this is the one factor that absolutely HAS to be there to close more Medicare leads. So, how can your agents supply them with this information? Share as much as possible during phone calls and follow ups Create resources that are easily disseminated and share knowledge on individual components of Medicare. These should help break down otherwise complicated things into easy to understand "bites" of knowledge. Keep an up to date blog so that you can provide information to those prospects who are looking for solutions to their problems, and watch as those prospects naturally become leads. Understand how confusing and difficult understanding medicare is for seniors, and with that in mind, appreciate why they seek professional help. Your job is to help them, to be their guide. Also consider making video resources, making information even easier to find. Features like chatbots and search bars on your website can also improve your chances of converting Medicare leads. 4. Consider Third Party Sources for Lead Generation There are a number of services that help agents to source turning 65 medicare leads that are affordable and effective. These third party resources are very effective at narrowing down leads in order to connect your agents with only the best leads who are ready to close. There are plenty of services like this, including: Live Transfer Medicare Leads Real Time Exclusive Data Leads Turning 65 Data Leads Consumer Generated Inbound Phone Calls Etc… Each of these resources give your agents access to live leads that have already been pre-screened and qualified. Most reputable third party pay per call lead agencies have years of history developing their teams and honing their processes to provide the most affordable Medicare leads on the market. 5 Tips for the Closing Process - Close More Medicare Leads You can have all the leads in the world, but without solid training, your closing percentage will not live up to your KPIs. Even professional sales executives are constantly looking to improve their processes and close more Medicare leads. Here are a few techniques you can use to close more sales: 1. Education - Understand Medicare Inside & Out Education is the most important thing. Agent education is paramount, it is the glue that holds together the client/agent relationship, builds trust, and eventually closes deals. Education for agents can be done in a variety of ways, including training seminars where you go over the most common questions asked by seniors, their biggest concerns, how your agents can address them, how to overcome common objections, etc... Medicare is ever changing. Updates pertaining to any changes in government policy or Medicare options should be disseminated immediately in order to keep agents armed with the correct information to help clients at all times. 2. Become A Phone Ninja - Nurture Your Leads In order to close more Medicare leads, your agents need to understand the importance of establishing relationships with them. Turning 65 leads need nurturing, and a lot of it, before they will ever make a purchase. This means regularly following up and keeping in contact over time, contacting leads frequently enough to reasonably expect a sale. Consider this: 2% of sales made with 1st contact 3% of sales made with 2nd contact 5% of sales made with 3rd contact 10% of sales made with 4th contact 80% of sales made with 5th contact and beyond That means it takes at least 5 follow up attempts before agents can expect a close. All calls leading up to that last one should be aimed towards educating, helping, and building a relationship. One other thing to keep in mind is that your agents should be contacting leads during the times of the day/week when they are most likely to connect, in order to make the best of their time and outreach. 3. Focus First On Informational Needs No one will purchase anything before they understand it. Creating comprehensive resources that help Medicare leads to follow along while on the phone helps to close a lot more sales. This also helps to establish a feeling of trust and respect between agents and leads. Rather than being sales-focused, agents should focus on: Client questions Client concerns Client problems Even if they don't close, you establish brand trust, awareness, a relationship, and can net referrals or a close down the line. It is important to remember that if you are working with a good Medicare lead generation agency, the leads your agents connect with are highly qualified and nearly ready to buy. All they need is a little push, not a pull. Education is that final push they need. 4. Be Personable - It Goes a Long Way in 2023 Today, the most important thing for your agents is for them to build a relationship and trust on the phone. We live in an age where many industries are inundated with robot calls, impersonal outreach, and automated everything. Keeping high energy, taking notes on conversations, providing resources, and helping people to feel comfortable on the phone are all part of the intangible factors that help agents to close more Medicare leads over time. Chances are, even if you do not close a lead but were extremely helpful and approachable, you will be able to reach out for referrals down the line and get them no problem. 5. Be Thorough - End the Call With Certainty During the call, agents need to be thorough. This means making sure that EVERY single point that could be covered during a phone call is covered. Probing for additional questions, asking leads if they understand XYZ parts of Medicare, what they qualify for, what it covers, etc… are all ways of getting them to stay on the phone longer and learn more before hanging up. A lot of effort, money, and time goes into getting a qualified turning 65 Medicare lead on the phone, and you never know when you might make contact with them again, so it is essential your agents make the most of their time on the phone. Some agencies will tell you that this is a bad strategy because it restricts phone time, and keeps agents on the phone for too long to hit quotas. My mentality has always been that if you have an interested lead on the phone, who is very likely to buy, they take precedence over other potential leads on a call list who may not be as qualified. Choosing the Right Pay Per Call Turning 65 Medicare Leads When considering a team to work with for your pay per call needs, you should always look for solutions with a proven history of: Reliability Results Satisfied Clients Defined Processes Transparency At Digital Market Media, we have over 10+ years of experience helping clients connect with and close affordable, exclusive Medicare leads. Become a DMM Medicare Power Partner DMM is producing over 5,000 Medicare calls per day with our Owned & Operated Live Transfers and Inbound calls, along with O&O Data Leads at scale. With our focus on compliance-driven Medicare marketing enabled by our best-in-class marketing technologies, we are able to create custom campaigns for each of our clients that meet their exact needs and qualifications, while producing consistent performance metrics such as CPAs and Effectuation Rate, that exceed our client's targets. We understand that to create the most fruitful ROI for our clients, whether you are an Independent Agent or a large FMO or anything in between, we need to generate prospects that will not only close consistently, but also consistently stay on the books for years to come. Therefore, we never sacrifice this area for quantity or profit in our marketing efforts. So, if you are looking to secure your top Medicare lead generation partner for AEP this year, sign up in the link below, and our team will reach out to you within 1 business day to discuss opportunities. Sign up to become a DMM Medicare Power Partner Today.
Continue reading