Business Development in 2019: How to Make this the Easiest Job You've Ever Crushed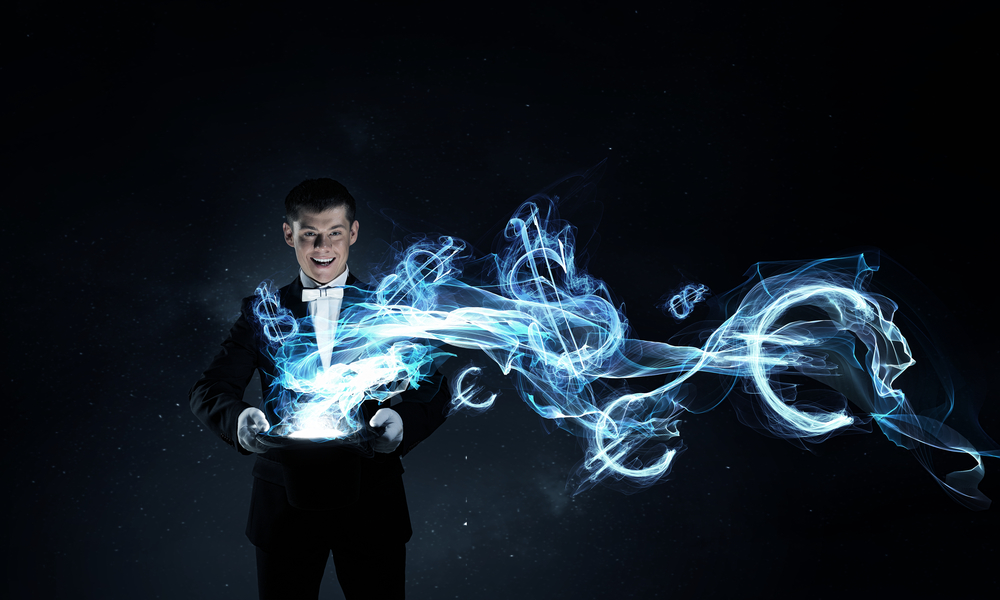 Business Development Fills Funnels to Overflowing
If you're in charge of business development for your organization, you know what it's like to hold a job title not many people understand. The sales team gets all the glory for bringing in revenue. But without the business development team, the phone would barely ring. And when it did ring, the odds would be slim that callers would qualify as solid prospective buyers.
Like magicians, the business development team seemingly pulls new ideal customers out of thin air. The sales team works their own magic to transform those prospects into buyers - but they can't create revenue out of nothing; it's the business development activities you do that gives them what they need.
What Is the Business Development Team's Role?
There's a common misconception that business development and sales are the same thing. The confusion is understandable since both teams work hard to generate revenue for and grow the organization. But their roles, goals, and challenges are distinct.
As Scott Pollack of Forbes.com says, "Business development is the creation of long-term value for an organization from customers, markets, and relationships."
Strictly speaking, business development (BD) is about extending a company's customer base, whether that means reaching a new market directly or starting and nurturing strategic cooperative partnerships to sell to borrowed audiences. In some organizations, it's a Business Development Representative who spearheads this expansion campaign. In others, it's a Sales Development Representative who works to find, reach, and qualify prospects before handing them off to Sales.
The sales team lives and dies by whether they meet sales quotas. But the business development team's key performance indicators include:
How far they expand a company's reach by generating leads

How many leads they generate in a month

The value of the leads in the sales pipeline

Once they generate leads, how well they convert after the handoff to sales
Like in a relay race, after the business development team hands leads off, it's the sales team who carries those leads the rest of the way. It's up to the salesforce to further qualify prospects to ensure a match between what the potential buyer needs and the solutions the company sells. The rest of the sales process involves discussion of features and benefits, possibly a product demonstration, handling any objections that arise and processing the paperwork that completes a purchase.
The better the business development team does in generating qualified leads, the easier it is for the sales team to meet their quotas. Success in the business development process means the pipeline is full of qualified prospects who are ready to buy after some further discussion with the sales team. The quality and quantity of prospects in the funnel determine whether the organization will meet, beat, or fall short in sales projections.
A Winning Business Development Strategy
If you've ever gone fishing, you know how important location is when it comes to the day's catch. You've got to know what you want to catch, what bait to use, and where to drop your line. It's the same when it comes to lead generation for business. The name of the game is delivering enough qualified leads to the sales team so they can close them effectively and cost-efficiently. It's a perpetual cycle of identifying, connecting with, and qualifying prospects so the company can generate sales.
Identifying Ideal Buyers
Before the business development team can get busy generating sales leads, they've got to have a crystal clear picture of which buyers the company can and cannot serve beautifully. This means doing extensive market research so you can formulate a detailed buyer persona.
Not every potential buyer's needs are a match. Not every buyer can afford what your company is selling. Finally, not every buyer is likely to turn into a raving fan who generates referrals or a glowing testimonial. Keeping the ideal customer persona in mind is crucial in filling the funnel with leads the sales team can convert effectively.
Connecting with Your Prospects
While there are countless strategies that work well for attracting qualified prospects into a company's sales funnel, some work better with certain products and services than others.
A short list includes:
Networking

Speaking engagements

Referrals

Content marketing focused on helping prospects get to know, like, and trust your company

Offering free consultations, trials, or demonstrations

Digital marketing, including tactics that result in clicks, leads, and inbound calls
The trick is catching those prospects at the right time - when they're actively looking for the products or services you offer. Will they respond best to online marketing? Are they likely to call a toll-free number to start the conversation? Or are they more likely to take the next step forward if they can just click a button to connect with someone?
Finding the best way to connect with them involves extensive testing and optimization. The "test and tweak" process can take time and most assuredly requires patience and a willingness to pay for a period of experimentation during which there is no guarantee of any return on that investment.
Qualifying Your Leads BEFORE Sales Gets Them
Even after all the research and testing that goes into identifying and connecting with your ideal prospects, your business development department is still not ready to hand them off to the sales team. There's another round of qualification that must happen first.
Just because some of your business development ideas panned out and created a stream of new prospects flowing into your sales funnel doesn't mean Sales should hop on a call with them. Phone time is costly. Furthermore, there's a cost associated with every call your team fails to close - especially when that failure happens because the prospects weren't even qualified leads to start with. One more round of qualification helps to ensure every call Sales takes or makes has the best possible chance of converting.
It's wise to qualify every pay per call lead to verify that:
You've got the true decision maker on the line. You don't want to invest time speaking with people who will, in turn, have to try to sell your solution to the real decision maker. Qualify every lead to ensure you have the decision maker on the line from the start.

Your product or service is a match for your prospect's needs. There's no point in using your sales team's time to discover whether it's a fit. It's surprising how often prospects misunderstand a company's offer. Better to find this out sooner than later.

Your lead has specific indicators that signal a good fit. For example, if you're selling life insurance, you'd want to be sure your prospects have the means to make a purchase. While you don't want to grill your leads too early in the conversation, it would make sense to at least confirm that they have a checking account - a minimum qualification for being a truly qualified lead.

Your lead is ready to make a buying decision. This qualification speaks to whether your prospect plans to buy sooner or later - and that they've either budgeted for it or that they have another plan for handling the investment involved. The sales team will get the best results when they talk with people who are ready to buy, not just gathering information for "sometime" down the road. Qualifying this way can also help avoid sticker shock when Sales makes an offer.
Business Development vs. Sales: What Do You Have to Show for All Your Work?
Once again, Sales may have an easier time of showing an ROI for the company's resources. "I took X number of calls and generated $X in sales" is rather straightforward. While some number of calls might require a subsequent conversation to complete a sale, many will close in that first call, yielding a clear and measurable result.
For the business development team, it's entirely possible that the work of identifying, connecting with, and qualifying prospects results in… nothing. Again, the analogy of a magician pulling something out of thin air holds true. There are many pitfalls in the business development process that could easily derail any campaign:
You could have a message to market mismatch. People might want what your company offers - but not the people you've managed to reach.

They might want what your company offers but the time and place where they learn about it isn't conducive to taking the next step. For example, you might advertise on a billboard and catch the attention of hordes of commuters who can't call on the spot or even jot down the contact information in your ad.

Your offer might be one that's sensitive in nature, inhibiting prospects from raising their hands. For example, if your company helps people get out of debt, repair their credit score, or overcome an addiction, it can be tricky to generate leads. What works for selling a kitchen remodel won't necessarily work in this case.

You could reach a huge pool of the wrong prospects. They may want what your company is selling - possibly even desperately - but if they aren't qualified buyers, your business development efforts won't produce sales.
There's an Easier Way to Do Business Development, Of Course
Rather than starting from scratch and doing all the work of identifying, connecting with, and qualifying leads, you could skip ahead to the part where you hand prospects off to your sales team to close. In fact, by working with a performance marketing partner, you can avoid blowing through a lead generation budget and ending up with nothing to show for it.
What's ideal about a strategy like this is that all the risk inherent in research, testing, and further qualification transfers to the performance marketing agency. They take your offer and your ideal prospect parameters and do the legwork of generating top-quality leads. You don't pay for the background work; you pay only for the leads that match your criteria.
Whether you want clicks, inbound calls, or qualified leads, a company like Digital Market Media can deliver them for less than you'd spend generating those leads in-house. In fact, it's not uncommon for our clients to see their cost per acquisition drop by 70% when they buy business development leads from us.
What You Need to Know about Buying Business Development Leads
When you buy business development leads for your sales team, essentially you can get as many calls, clicks, or leads as you want, whenever you want them, almost like turning a faucet on. But you want to be entirely sure you're ready for those leads before you start the flow. Just a handful of points to shore up first include:
How clearly can you describe your ideal buyer? Demographics and psychographics are important.

What life events, if any, might trigger a buying decision for them?

When is the best time for you to have leads entering your sales funnel? Some offers are time-sensitive and it makes sense to coordinate lead generation campaigns accordingly.

What sort of capacity limitations does your sales team have? It makes no sense to turn the faucet on if there's no way your team can serve the prospects entering your funnel in a timely fashion.

Which days and times make sense for leads and calls to come into your system? With Digital Market Media, you can specify days of the week and windows of time for calls to come in. After all, there's no use having sales calls come in when nobody can answer them.
Compliance Is Crucial
A quick Google search for buying business development calls or leads will show you that there are endless possibilities out there. Deciding which performance marketing company to partner with is more complicated than just choosing one that comes up toward the top of the search engine results page.
Compliance with today's regulations is absolutely critical to getting the leads you want safely. That means compliance with the following (and the list continues to grow):
Do Not Call (DNC)

Telephone Consumer Protection Act (TCPA)

General Data Protection Regulation (GDPR)
To put it plainly, not every performance marketing lead company shares our staunch commitment to ensuring every single lead you get is fully compliant. In fact, in the lead gen industry, fraudulent leads are not at all uncommon. Some lead providers promise extraordinarily low costs per lead, then expose their lead buyers to astronomically costly legal sanctions. While there are legal ramifications for fraudsters, recouping your losses is nearly impossible. They simply close up shop for a while and then re-open under a new business name.
At Digital Market Media, we go to great lengths to make sure every lead is fully compliant to keep our clients safe. One way we do this is by backing each lead with a Trusted Form certificate or Jornaya Lead ID. These measures record and date stamp the exact moment your lead completes a web form, including their IP address.
Lead Quality: You Get the Final Say
Getting a virtual avalanche of leads does you no good if they're not qualified. In fact, there may be no worse way to waste your sales team's resources than by leaving them to field unqualified inquiries. But when you can send them leads who are qualified buyers they can close efficiently, exceeding sales projections becomes easy.
All calls you buy from Digital Market Media come with a generous duration period. What this means is that your sales team gets a period of time - usually 1-2 minutes - to talk with a prospect to ensure a good fit. If it's not a fit somehow, you don't pay for the call.
Business Development Used to Be Hard… But Not Anymore
For many business development managers, their work likely feels like an exercise in futility, full of false starts that go nowhere. Their sales teams clamor for more leads so they can meet their quotas. Their own performance is judged by how well Sales can close the leads they generate.
If they have to do all the prep work involved in lead generation - or if they end up doing business with a performance marketer of questionable integrity - it's no wonder when it doesn't work. But when they partner with a lead generation expert who can deliver top-quality, fully compliant calls, clicks, and leads, business development becomes as simple as placing an order.
Our commitment is to make reaching your business development goals easy and help you make 2019 a banner year for your organization. If you're ready to explore how buying clicks, calls, and leads for your company can deliver extraordinarily high ROI and decrease your overall CPA, we'd love to speak with you.
Simply click
or call us toll-free at 888-432-1819 to discuss how we can help you get all the leads you need when you need them.