Fostering a Strong Insurance Agency Culture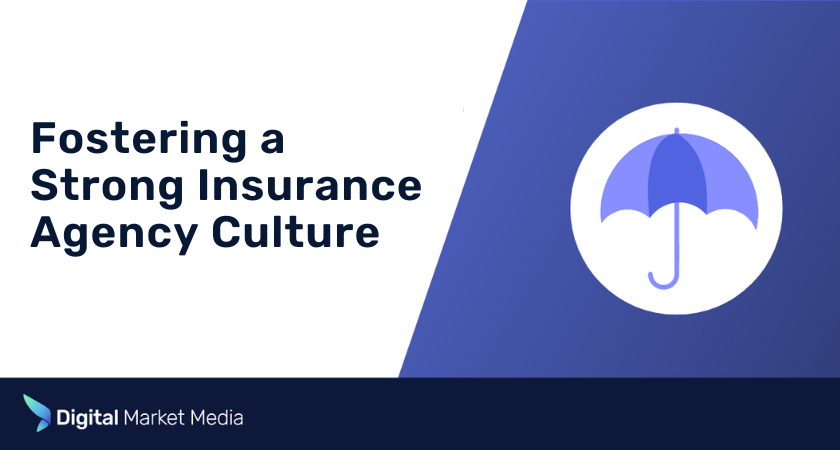 Fostering a Strong Insurance Agency Culture
How would you describe your insurance agency's culture? And, perhaps more importantly, would your workers and clients describe it in the same way? Fostering a strong company culture is about more than writing a compelling mission statement: it's about conducting business in a way that's consistent with your company's values. When done right, company culture can be the guiding light that leads your business to success.

What Is Company Culture?

Company culture, also called corporate culture, is the foundation of any business.

Investopedia defines corporate culture as "the beliefs and behaviors that determine how a company's employees and management interact and handle outside business transactions."

Essentially, this means company culture determines how everything happens: how workers communicate with each other and how they do business. However, Investopedia also notes that corporate culture often develops organically over time and is based on the traits of the people who work at the company.

Let that sink in for a moment. Company culture determines how the business operates, but business owners often don't consciously develop their company culture in a certain way; they just allow it to develop naturally. Much of the time, this turns out well – but there's also a risk of company culture going awry.

Since culture is critical to the success of your insurance agency, why leave it up to chance? By purposefully fostering a strong culture, you can help your firm thrive.

A Strong Agency Culture Attracts a Capable Workforce

Jobseekers care about company culture. Cappfinity found that 80% of jobseekers think it's important to understand company culture before accepting a job offer.

If the culture doesn't seem like a good fit, workers might turn down a job offer – even if everything else looks good. A survey from CNBC/Momentive found that 56% of workers wouldn't consider a position at a company that didn't share their values.

Right now, insurance agencies are competing for top talent. Many are increasing wages and offering perks in an attempt to attract the right employees. These strategies may work, but a poor company culture could completely derail an agency's recruitment and retention efforts.

A Toxic Culture Can Lead to Problems

Company culture is important for recruitment and retention, but that's not where its importance ends. A toxic company culture can create an environment that fosters harmful activity, even if the company doesn't intend for this to happen. It could even lead to illegal acts that land the company in hot water.

The Wells Fargo fake account scandal is a great example of this. According to NPR, employees opened as many as 2 million unauthorized accounts without customer consent and Wells Fargo fired 5,300 workers due to their participation in the scandal. Although the CEO has said these sales practices went against the bank's principals, ethics, and culture, some former employees have described a toxic, high-pressure sales culture that contributed to the scandal and motivated workers to deceive customers. In 2020, the U.S. Department of Justice announced that Wells Fargo had agreed to pay $3 billion to resolve liability related to the practice of pressuring employees to meet unrealistic sales goals that resulted in the creation of millions of unauthorized accounts.

Company Culture for Insurance Agencies

Insurance agencies need to attract talented insurance professionals – a strong company culture can help. Insurance agencies also need to show clients they're in good hands; once again, company culture is essential.

Compliance is also critical for agencies. In addition to complying with regulations from state insurance regulators and federal organizations like CMS, sales professionals have to comply with the Telephone Consumer Protection Act (TCPA), the CAN-SPAM Act, and other sales regulations. If company culture is weak, workers may feel tempted to cut corners and break rules to get ahead, which can lead to major regulatory issues and fines down the road.

Fostering a Strong Company Culture

Many companies let their company culture develop organically, but a more proactive approach can ensure that your culture is leading your company in the right direction.

Here are four ways to foster a strong culture at your agency:

Identify your core values and make sure you share them with everyone at your company.
When making business decisions, consider your company's values and act accordingly.
Hire individuals whose values match yours.
Avoid business partners whose values don't align with your own. This is especially important when selecting a lead-generation partner. You need to know that your partner is generating leads in a way that upholds your company's values and follows compliance regulations.
Our Company Culture
At DMM, we have five core values:
Enjoy your life and time.
Approach everything you do with integrity.
Pursue learning, opportunity, and growth at every turn.
Success is shared, recognized, and rewarded.
Dare to be different.
We believe a strong company culture is essential to long-term success. Our partners can count on us for leads that are both effective and compliant. Learn more about our company.