How to Improve Call Center Productivity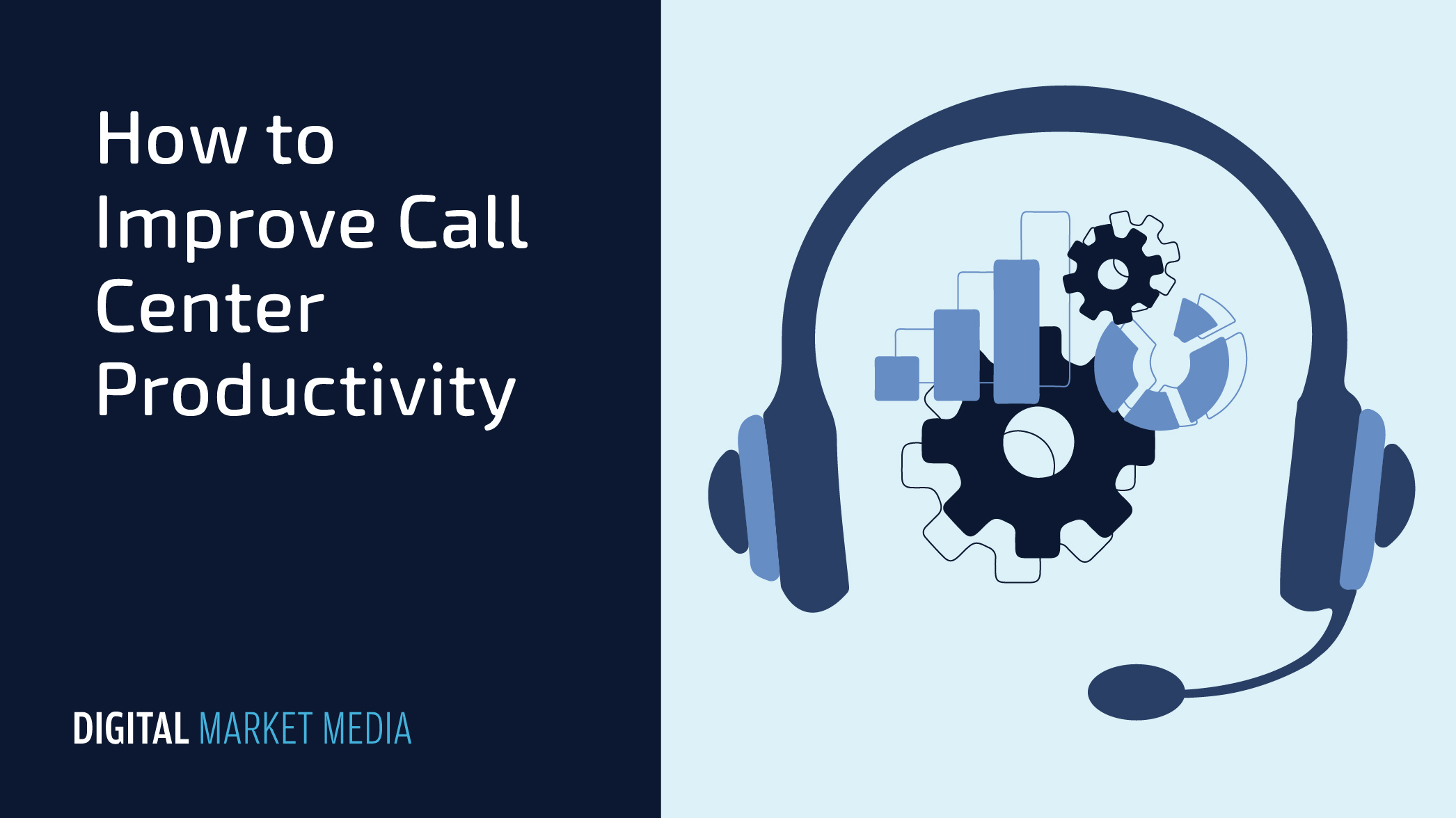 We all want to work smarter, not harder. With that goal in mind, is your call center as productive as it could be? Running an effective call center involves a lot of moving parts. Here's how you can improve your call center productivity.
Increase Agent Utilization at Your Contact Center
One of the most obvious ways to increase call center productivity is to increase agent utilization. Multiple factors can impact agent productivity, including the three below:
Reduce agent idle time. When an agent doesn't have a call, they may not have much to do, and that hurts productivity. Reducing agent idle time is one way to deal with this. If agent idle time cannot be reduced, however, you may be able to increase call center productivity by having other small tasks that agents can perform between calls to stay productive.


Manage call handling time. An agent doesn't have to be idle to be unproductive. Call centers should keep an eye on call handling time. An extremely long average handling time could indicate that the agent is struggling to make progress and may mean that the process is ineffective. A short average handling time is not necessarily a good thing, either, as it could indicate that calls are ending too soon and without a desirable resolution.


Reduce after-call work time. Call center agents will have to spend some time on after-call work. However, if after-call work time drags on too long, it will reduce the number of calls agents can take. If after-call work is taking too much time, see how the process can be streamlined.
Prime Your Representatives for Success
Call centers expect a lot out of their representatives, but the relationship can't be all give and no take. It's important to remember that agents need to be given the right tools, training and support to succeed.
Train and nurture your call center representatives. Sales representatives need solid sales scripts, and representatives handling customer problems need to know how to resolve common problems quickly. They should also know how to use the call center software and equipment to help them avoid technical issues.


Reduce turnover. A high turnover can hurt your call center. New agents need to be trained, and this takes time and resources. If you're losing your best, most experienced call center agents, try to figure out what's driving them away. Are they too stressed? Do they feel that they're not being compensated fairly? Listen to their grievances and determine how to address their pain points.
Increase Customer Satisfaction
When working on ways to improve call center productivity, you need to take customer satisfaction into account. If your customers are happy, your call center will have an easier time achieving its goals.
Reduce response time. Nobody likes to wait on hold. When people call your contact center, they want a fast response. A study from

Velara

found that about one-third of customers are unwilling to wait on hold at all – they think the company should answer immediately – while 27.6% of respondents are only willing to wait one minute. If you want to keep customers happy, you need to reduce – or even eliminate – call waiting times.


Increase first call resolution and reduce transfers. Being put on hold is bad but being transferred can be even worse. Transfers often require more time spent holding, and sometimes technical issues result in dropped calls. If the transfer goes through and a new person answers, the customer often has to explain the issue all over from the very beginning. It's a pain. Customers want the first person they call to give them the help they need. Give your agents the tools they need to find resolutions on the first call.


Provide excellent customer service. Bad customer service can create friction between your call center and your customers, and that can bring productivity to a grinding halt. Many factors go into excellent customer service. Your agents should be friendly and helpful. Your software should have minimal technical issues. Calls should be answered and resolved quickly. When you put all of these elements together, you get satisfied customers and an effective call center.
Don't Make Your Call Center Agents Waste Time on Bad Leads
The leads you use will have a big impact on call center productivity. No matter how streamlined your operations are, and no matter how skilled your agents are, if the people you talk to aren't ready to buy, you won't make many sales.
Use quality leads and inbound call generation. The best leads are people who are ready to buy. One way to reach these people is to pay for inbound call generation. If people are serious enough about buying to call in, they usually won't waste your time.


Use

exclusive leads

, made available only to you. With non-exclusive leads, your team is competing with other agents, which can result in wasted time.
Be Ready to Scale Your Call Center
As your call center grows, you'll need more agents and more leads. Scaling your business can be a balancing act, however.
You don't want too many or too few agents. If you have too many agents, you'll end up with a lot of idle time. If you have too few agents, you won't be able to keep up with call volume, your hold times will increase, and opportunities will be lost.


You don't want too many or too few leads. If you have too few leads, your agents will have too much downtime. If you have too many leads, you won't be able to use them all. That will increase your cost per lead and cost per acquisition, resulting in an inefficient call center.
Digital Market Media is a lead provider that can scale with your call center. We help you reach new customers at the moment they're ready to buy. Learn more here.