How The Best Call Centers Crush Sales Projections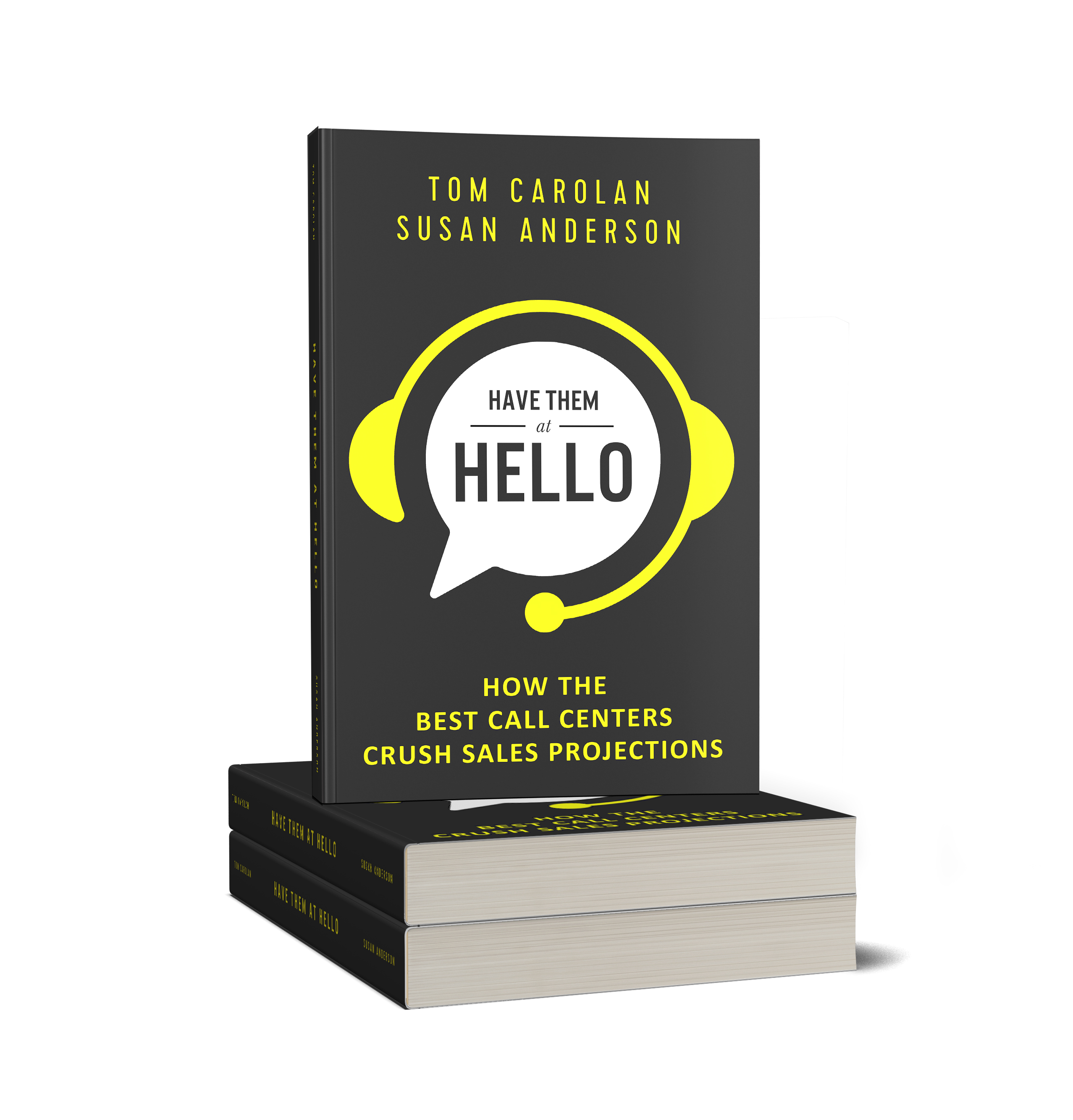 "If I have to look at ONE MORE picture of that baby, I swear I'll..."

Ever had friends who tortured... er, treated you to an endless photo stream of their new baby? We've all been there. The only thing worse is when you find yourself having to pretend not to notice that that's one ugly baby!
Well, that's not the case with OUR new baby. In fact, it might just be the most amazing baby in the world.

Want to see? Of course you do. (Or, at least you're polite enough to say so.)


Stunning good looks aside, though, this baby's pretty special. It's the result of getting a handful of subject matter experts together to weigh in on what it really takes to get all the leads your company's sales team can handle.
Special Thanks to Our Guest Experts
We are so grateful to these folks for sharing their wisdom, insights, and input with us... and with you.
Nicholas Elser, CEO of Donnaefinn Consulting, has helped many companies turn around and get on the right track. His gift for seeing what's really going on - and helping his clients make the changes they need to survive and ultimately thrive is only matched by his generous spirit and down-to-earth communication style.
Bill Cox, VP of Performance Marketing for Hola Doctor is highly-gifted in visualizing and conveying the entire life cycle of the products and companies he represents, developing strategies that provide long term success for his clients. His insights into the world of performance marketing were enormously helpful to us.
Mark Coudray, Founder of Coudray Growth Technologies, we decided, may just be one of the most intelligent people you could ever meet. He's been

recognized and awarded internationally as a premiere thought leader and business optimization strategist. Not only does he share a strategy that might leave your jaw on the floor for its brilliance, we also had conversation with him about technology that's on the horizon (we'll share about that in another blog post)... and it might just boggle your mind.

Matt Loker, Esq., Partner in the Kazerouni Law Group, APC, gave so graciously of his time and expertise in discussing the regulatory compliance issues that can quite literally make or break a company long-term as they engage in telemarketing. While you might reasonably expect a discourse on DNC and TCPA to be most useful as an insomnia cure, you'd be wrong when it comes to Matt. What he shared, assuming you have a pulse, should grab your full attention and leave you feeling much smarter once you're done reading.
We Just Wrote the Book on Pay Per Call
Sure, we'd love nothing better than if you read this book and then reach out to see whether it makes sense for us to work together. But we wrote this book for an even greater reason... we truly want to help companies succeed however we can.
That's why we cover topics like:
What it takes to get all the calls, clicks, and leads your company needs. On paper, doing it all yourself in-house sounds like a brilliant way to generate new business. The reality is, creating a whole new stream of leads that flows into your sales funnel is a lot harder (and more expensive... and riskier) than it looks. Starting from scratch is probably not the way to get more of your ideal customers ready to do business with you. That's why so many companies rely on performance marketing partners.
Why getting an avalanche of calls coming into your call center might have disastrous results... if you're not ready. Like hauling a heavy bucket of water that's full of holes, there's no point in working that hard for nothing. You'll get some useful insights into how to prepare your call center so you can squeeze maximum value from your investment in marketing this way.
What SHOULD keep you up at night... if you haven't figured out how to avoid certain pitfalls. You'll get some expert input into guarding one of your most valuable assets: call center morale. It's not a matter of having a weekly pep-talk. The solution is much more practical (and effective) than that.
What you REALLY need to know about compliance, so all your efforts to generate more sales doesn't get wiped out by fines and class-action lawsuits. If you think you know all there is to know about compliance, that's great - but what if you don't? Some really big names have been hit with some pretty staggering penalties for seemingly minor missteps. This chapter will help you safeguard your company while still hitting your numbers.
How to get the kinds of leads, calls, and clicks that have the best possible chance of converting. Frankly, there are probably thousands of companies out there that could deliver boatloads of leads for your sales team. But like being set adrift in the ocean, "water, water everywhere - but not a drop to drink" - what good is it to practically drown in a sea of leads that has very little chance of ever buying from you? You'll also get some tips on what to look for in a lead provider who'll send you leads who are READY to become your next customer.
Which metrics matter most - and which become essentially irrelevant when you buy high-quality, fully-compliant calls. CPA is something - but it's not everything. You'll find out how to determine the true cost of your leads, which is the first step toward making this year the record-breaker for your organization.
How to choose a performance marketing partner who's MORE invested in your ongoing success than in making a quick buck. This can serve as a buying guide of sorts so you know what to look for in a partner - and what red flags should send you running in the opposite direction. Again, the best choice is not necessarily the one with the lowest cost per lead. There's a lot more that goes into choosing a lead provider for the long-term.
See? This baby's not just good looking... it may just be your ticket to the best year your sales team has ever had. Plus, who wants a boring baby? Not us. Honestly, one of the goals as we wrote was to make this the kind of book readers actually enjoy reading. There are enough textbooks out there already!
So, Where Can You Get Your Copy?
It's easy! Amazon's got a couple of options - the paperback version and the Kindle version (you can read it on any device; you don't have to have a Kindle). If you've got Prime, you don't even have to pay for shipping if you get the print version.
Or... if you're going to LeadsCon 2019 in Las Vegas, you might want to put stopping by Booth #1006 on the top of your "must-do" list. Tom and Angela will be bringing a few copies with them. They might even autograph a copy for you.
If you don't have your ticket yet, you can use this promo code: LC2019SE100 to get $100 off the purchase of a Conference or Conference Plus pass.