Surprise! These Remote Insurance Jobs Are Doing More than Earning a Paycheck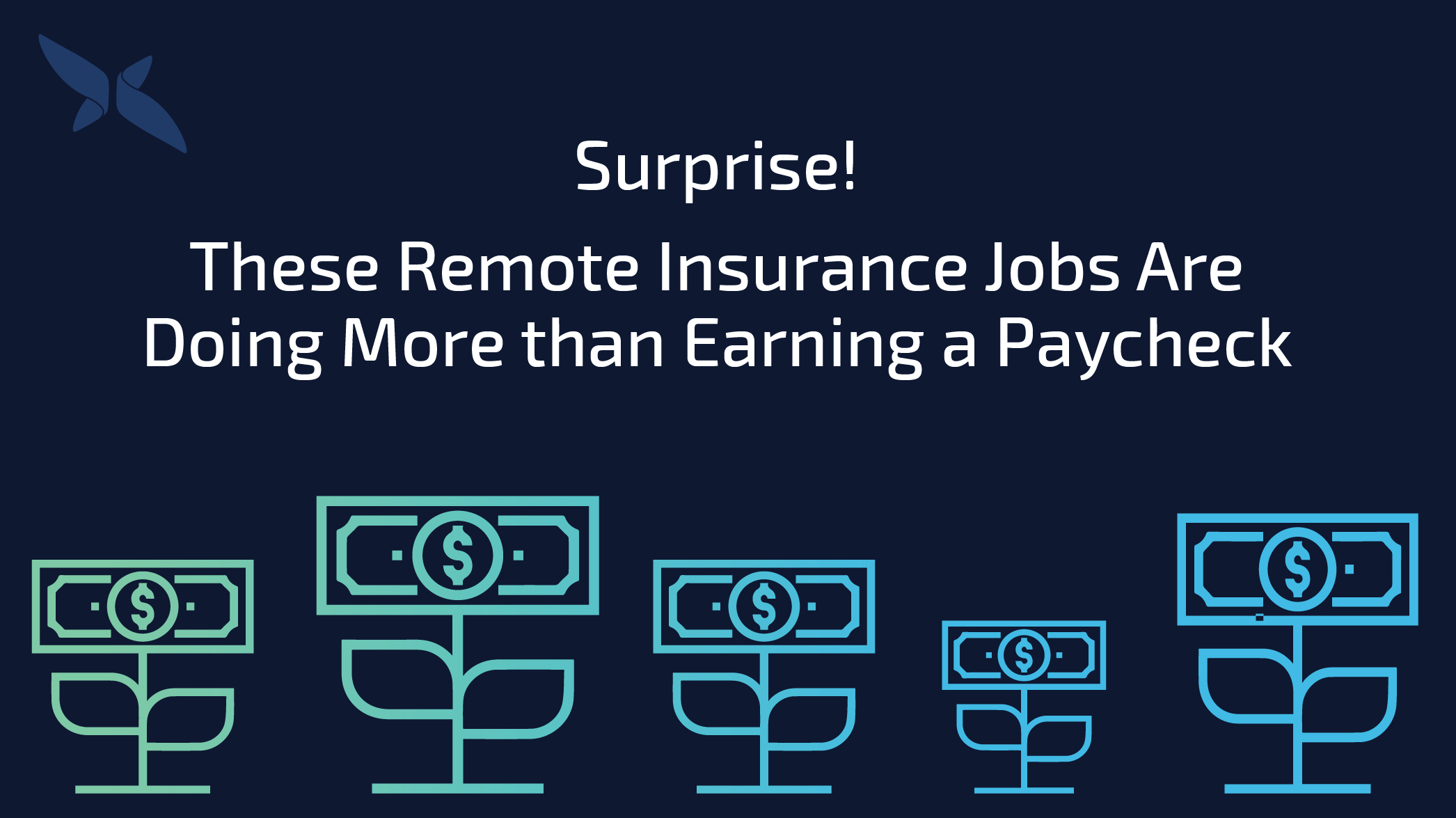 Those working remote insurance jobs not only get to work from home, but they also take pride in being able to help others.
Remote insurance jobs not only bring home a reliable paycheck. They also help connect customers with products that genuinely improve their lives. Forget everything you know about traditional call centers. When you have the right leads, insurance policies sell themselves. And you'll have peace of mind knowing you helped someone make a wise choice. Here's why selling insurance is more "profitable" than you could ever imagine.
Everyone Needs Insurance
There comes a time in everyone's life when they find themselves comparing the pros and cons of various insurance policies. Let's face it—insurance isn't a one-size-fits-all product. It's very personal, and those buying it for the first time usually need some guidance to pick the best policy.
What does insurance do? Simply put, insurance protects you from financial ruin in case something happens to yourself or your property. You pay a negligible premium, and if you ever need to file a claim, the insurance company will cover some or all of your out-of-pocket expenses. Here are some of the most common types of insurance:
Health insurance
Medicare supplements
Life insurance
Auto insurance
Final expenses coverage
Without adequate coverage, a person may find themselves drowning in debt after a life-changing event. Even after someone passes away, their loved ones will need to pay for a funeral. And with the average cost of a funeral surpassing $7,000, this burden is often too much to bear. Having insurance could have lessened this cost.
Working in the insurance industry helps those looking to buy new or supplementary coverage. You'll be able to narrow down a customer's options and recommend the policy that best suits their lifestyle. It's a rewarding experience for both you and them.
Insurance Is a Fulfilling Industry
Think about the insurance policies you carry. You didn't buy them because someone forced you to, but rather, you saw the benefit of protecting yourself from the unexpected. Selling insurance is a very low-pressure industry. You have a valuable product, and the buyer wants to purchase it. Yes, it really is that simple.
As a call center agent, you'll help others help themselves. Picking out insurance can be tricky without the right knowledge. It's up to you to lead interested clients through the selection process. Instead of pushing them to buy the most expensive policy, you'll prequalify them for the most beneficial insurance options. After all, not everyone needs all the bells and whistles. You'll keep the best interests of every customer in mind, and you'll only recommend products that are a good fit.
Plus, you'll just feel good at the end of your shift each day. You're not selling snake oil—you're selling protection. Every customer who ends up purchasing a policy is making the best choice for their family. And the right coverage may end up helping your customer deal with a rough patch down the road. Imagine a strong sense of fulfillment every time you close a sale—both financially and emotionally. Working in a virtual call center may be the most rewarding job you ever accept.
The Comfort of Working from Home
Remote jobs are more popular than ever and for a good reason. There is no better office than your home. Furthermore, telecommuting is cost-efficient for both the employer and the employee. Companies have less overhead, and workers don't have to worry about filling up their gas tank for their daily commute. Best of all, you'll have more time to spend with your family.
Working from home means you can forget everything you know about traditional call centers. Lots of people don't think they can handle call center work. That's because they envision cramped, loud workspaces and a demanding boss. Remote call centers, however, are nothing like this at all.
You'll always enjoy a quiet, relaxing atmosphere—after all, you can decorate your home office however you like! Selling insurance is also a piece of cake. It's your job to prequalify and connect customers with the perfect solution for their lifestyle. There's no cold-calling, so you don't have to worry about dealing with any irate individuals. If you enjoy informing and helping others, this may be the ideal job for you.
The Remote Call Center Leader
Digital Market Media is an expert when it comes to the best work-from-home jobs. We began using a remote call center model long before it became popular. Our agents like the freedom it provides, and they also enjoy selling products that offer value to the customer. Here's what some of our agents have to say about their experience with us:
"It's amazing to be able to work from home and be a part of such a positive and uplifting culture."
"Great company culture that allows you to have a good work/life balance."
"Working from home is a HUGE plus!"
As a call center agent, you'll become the first voice the customer ever hears. You'll answer their questions and address their concerns to help each person figure out which products are the best match. There are no hard sales, and everyone will be thankful for your assistance.
At Digital Market Media, we take great pride in providing a rewarding, enjoyable, and lucrative at-home work experience. Even though we may never physically shake your hand, we'll always be there to give you the support you need to build a successful career. Ready to start working from home and help others in the process? Visit us online to inquire about our current remote insurance jobs.