Your Insurance Agent Career Path: How to Progress from Good to Great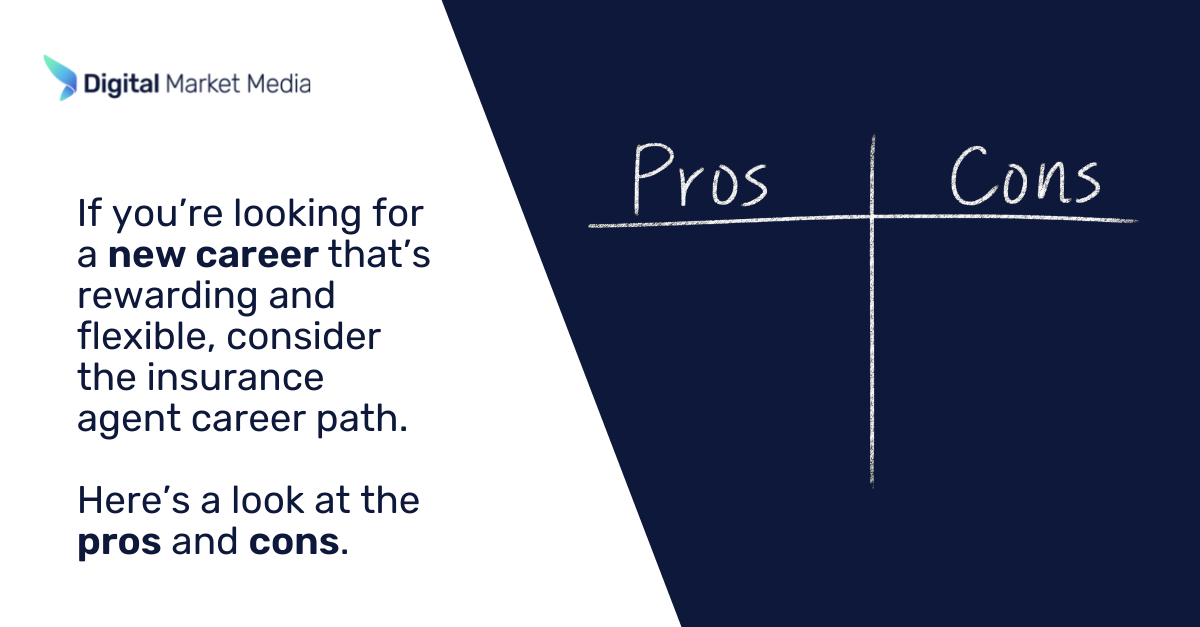 Right now, a lot of people are quitting, and many of these people are looking for new careers. If you're one of them, you might be wondering whether the insurance agent career path is right for you. The truth is that insurance can be a very rewarding career, but as with any career, there are potential pitfalls to avoid. Before you dive into a new career as an independent life and health insurance agent, you should know what you're jumping into.
What Workers Want Now
The U.S. Bureau of Labor Statistics (BLS) says that 4.4 million people quit their jobs in September 2021. That's a historic high. In October, the number of quits fell to 4.2 million. That's short of the record, but it's still very high. It's no surprise that some of the highest quit rates have been seen in the accommodation and food services industries, which tend to be associated hard work, demanding schedules and low wages.
According to a Bankrate survey, 55% of Americans in the workforce plan to look for new employment in the next year. The survey also found that Americans are prioritizing flexible work arrangements, higher pay and job security. For many workers, remote work is also a top concern. FlexJobs found that 58% of workers said they would absolutely look for a new job is they were told they had to stop working remotely.
Some people are looking for better careers with different companies or in different industries. According to the World Economic Forum, an increase in new business filings seems to indicate that many workers are quitting in order to go into business for themselves.
Can an Insurance Career Give Workers What They Want?
Workers want better compensation, flexible work arrangements with remote work options, and job security. So the next question is, can a career as an independent life and health insurance sales agent provide all of this?
The short answer is yes, it can.
According to BLS, insurance sales agents earned a median pay rate of more than $25 per hour in 2020. The median annual income was more than $52,000 per year. Note that this is just the median. Established and successful agents can earn much more.
Independent insurance agents are typically classified as independent contractors. In other words, they're self-employed. As such, they have a lot of control over when and how they work. Although they might need to meet with clients in-person sometimes, a lot of the work can be done remotely.
Life and health insurance brokers also have a good job outlook. BLS says that the number of insurance sales agent jobs is expected to increase by 7% between 2020 and 2030. Specializing in property and casualty insurance is one option, but life and health insurance sales are also highly attractive. CMS says that 29.5 million people are expected to enroll in a Medicare Advantage plan in 2021. Meanwhile, LIMRA says that life insurance sales were up 8% in the first half of 2021.
So yes, the short answer is that a career in life and health insurance sales can give many workers the perks they want. The long answer, however, is that there are both pros and cons to be aware of before you become an insurance agent.
What Happens When You Start a Life and Health Insurance Career?
To understand the potential pros and cons of a career in life and insurance sales, let's imagine a woman named Jennifer. She's looking for a new career, and she settles on an insurance agent career path.
First, Jennifer has to get licensed to sell life and health insurance policies in her state. To do this, she has to take a course and pass an exam. She also has to complete the required paperwork. Once she's finished this, she's ready to start her new career in the insurance industry.
Well, almost. Jennifer is legally ready to begin selling insurance policies, but she still needs access to carrier markets. That requires contracting with top insurance companies. She also needs to set aside time for training, both to keep up with compliance and contracting requirements and to up her sales game. On top of that, she needs access to sales tools, marketing materials, quality leads and back-office support.
Jennifer realizes that even though she's an independent agent, she can't do it all alone. She decides she needs support, so she starts looking into different field marketing organization (FMO) and upline options. She also starts looking for reliable sources of leads.
The Pros and Cons of Being an Insurance Sales Agent
Once Jennifer has established herself as an independent agent, she's in a good position to reflect on the pros and cons of becoming an insurance agent. Here's what she might say.
Pros: Once Jennifer has secured reliable leads and upline support, she can see that there's no shortage of demand. As a result, she can earn a good income. She loves that she gets to set her own hours, and she's highly motivated because she actually reaps the rewards of her hard work. The more she sells, the more she earns.
Cons: It's not like a regular job where you start earning a steady income on day one. Getting started takes a while, and Jennifer knows that she needs to secure a steady stream of leads if she wants to keep making more sales.
Are You Ready for an Insurance Career?
The insurance agent career path may not be a good match for everyone, but for the right person, it can be a dream come true. If you're looking for high-quality insurance leads, look no farther than DMM for exclusive lead generation and live transfers.
If you're looking for a slightly different career path, consider joining DMM as a call center agent who transfers calls with prospective customers to licensed agents. This is a fully remote position with part-time, full-time and flex-time options, and you'll get an hourly rate plus the ability to earn commissions and bonuses.
Are you ready for a flexible and rewarding insurance agent career path? Join the DMM family.